Cargo Bike Sharing Europe:
The annual Conference for Cargo Bike Sharing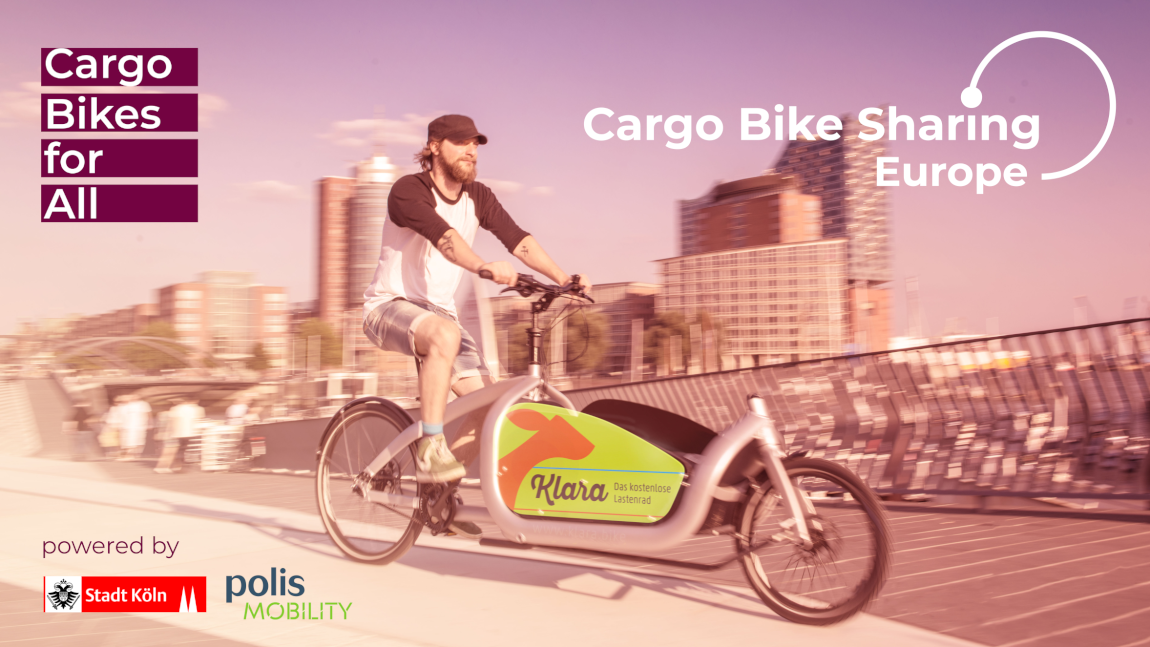 The Conference
Cargo bike sharing is growing across Europe. In Germany alone, cargo bike sharing is already available in more than 150 cities. Cargo Bike Sharing Europe is the first European professional conference focussing on cargo bike sharing. It is organized by Berlin-based think & do tank cargobike.jetzt.
The conference premiere on 18/19 May 2022 brought together around 100 experts from across Europe in Cologne at the new trade fair polisMOBILITY. Representatives of the European Commission, the German federal transport ministry and the City of Cologne opened the conference. Presentations of the conference are documented below.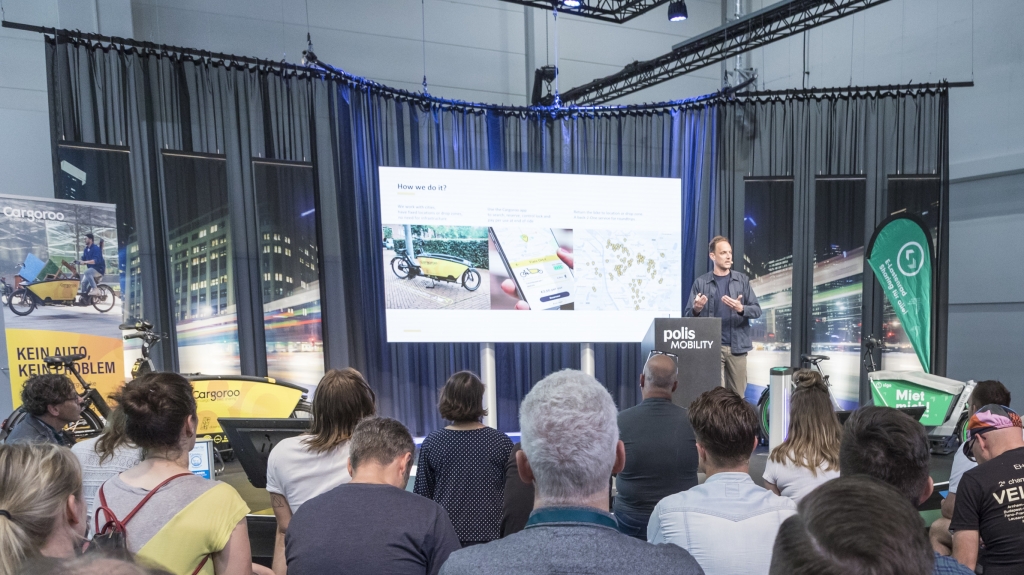 The conference will take place on an annual basis. Date and location for 2023 will be announced in summer 2022.
---
Documentation
Cargo Bike Sharing Europe Cologne 2022
The Cargo Bike Sharing Europe premiere on 18/19 May 2022 in Cologne was hosted by the new Treade fair polisMOBILITY and supported by a wide range of partners.
---
Programme 2022
---
Wednesday, 18 May 2022: Activity and Networking Day
14:30 – 16:00 Welcome and polisMOBILITY trade fair tour @polisMOBILITY outdoorPLAZA – Koelnmesse
16:15 – 17:30 Conference opening panel @polisMOBILITY openSTAGE – Koelnmesse
How cargo bike sharing works
Why cargo bike sharing matters
---
17:45 – 19:00 Open air presentation & test riding of cargo bike sharing systems @polisMOBILITY cityHUB – Rudolfplatz, Cologne-City
Presentation and test riding of cargo bike sharing systems:
---
from 19:15 Networking dinner powered by TINK network and nextbike
@muli-cycles GmbH – Widdersdorfer Str. 190, Cologne-Ehrenfeld
We highly recommend to use local bike or cargo bike sharing systems: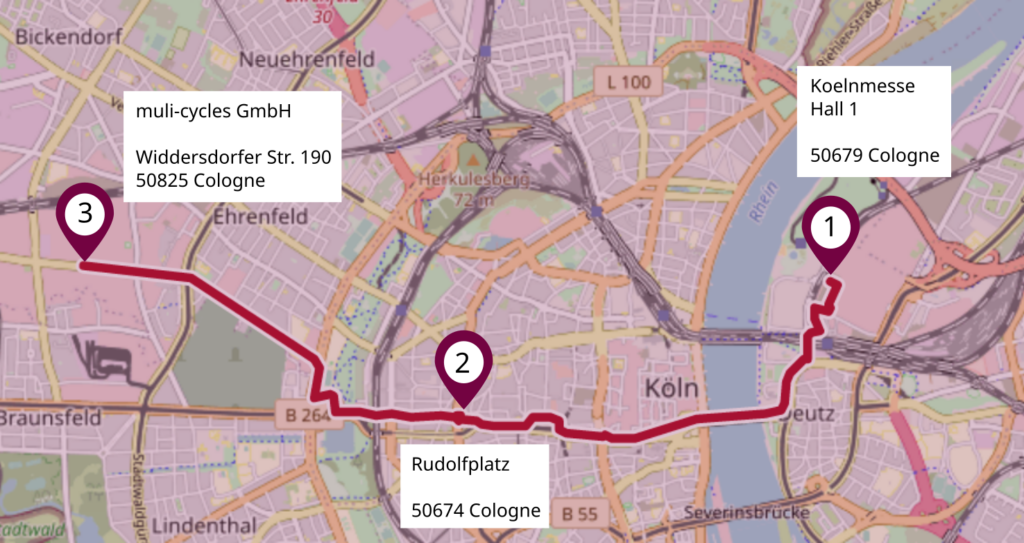 ---
Thursday, 19 May 2022: Conference Day
@Koelnmesse Congress Centre East, Cologne-Deutz
Moderators:
9:00 – 9:30 Conference Opening
Ascan Egerer, City of Cologne, Head of Transport Department
Matthew Baldwin, European Commission, Deputy Director-General for Mobility and Transport (by video)
Dr. Diana Huster, Federal Ministry for Digital and Transport, Head of National Cycling Strategy Project Group
09:30 – 09:50 Panel I: Cargo bike sharing made in Cologne
09:50 – 10:50 Panel II: Data about users and effects of cargo bike sharing
11:20 – 12:10 Panel III: Cargo Bike Sharing as a municipal service
12:10 – 12:40 Panel IV: Cargo bikes as opportunity and challenge for bike sharing fleets
Cargo bikes in public bike sharing schemes in German cities: Dennis Steinsieck, nextbike
Cargobikes and the augmented bike network: Beate Kubitz, Fifteen
12:40 – 14:00 Lunch Break & Poster Session: City Changer Cargo Bike project – cargo bike sharing in partner cities across Europe
14:00 – 14:30 Panel V: Partner sectors for cargo bike sharing
What a relief! How Cargobikes lessen the pressure on over-crowded urban areas- Cooperation with housing companies: Tobias Lochen, sigo
Sharing cargo bikes and cars – why it is a good idea: Thomas Geese, stadtmobil Hannover
14:30 – 15:20 Panel VI: Technical challenges and innovations
15:20 – 15:30 Closing Panel
---
Sponsors 2022
Partners 2022

The City of Cologne and Koelnmesse started polisMOBILITY to demonstrate sustainable mobility solutions for cities and regions. Between 2019 and 2021, the city subsidised the purchase of cargo bikes with three million Euros. www.stadt-koeln.de/lastenrad

Bundesverband Zukunft Fahrrad is a German federal association of dynamic and innovative companies from all sectors of the bicycle industry, with a focus on (new) services. www.zukunft-fahrrad.org
Forum Freie Lastenräder is the association of currently 142 commons cargo bike sharing initiatives in Germany, Austria and Hungary with around 450 bikes and tens of thousands of registered users. www.dein-lastenrad.de
The company TINK advises municipalities in Germany on the introduction of local cargo bike sharing systems and organises a Germany-wide city network for knowledge exchange. www.tinknetzwerk.de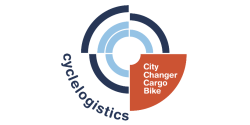 CityChangerCargoBike is an EU-funded project of 14 European cities and other partners to promote cargo bike use, including through cargo bike sharing systems. www.cyclelogistics.eu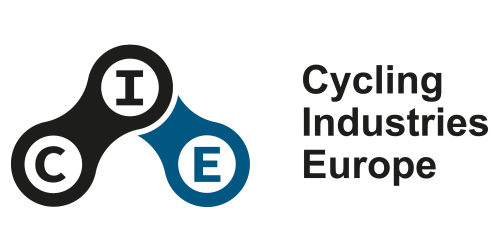 Cycling Industries Europe (CIE) is the Brussels-based voice of cycling business. CIE Members work in Expert Groups to develop policy and technical content in key areas, including bike sharing and cargo bikes. www.cyclingindustries.com


---
Media
Press releases
Press review
---
Contact

---