Cargo Bike Sharing Europe
New trade conference: Cologne – 18/19 May 2022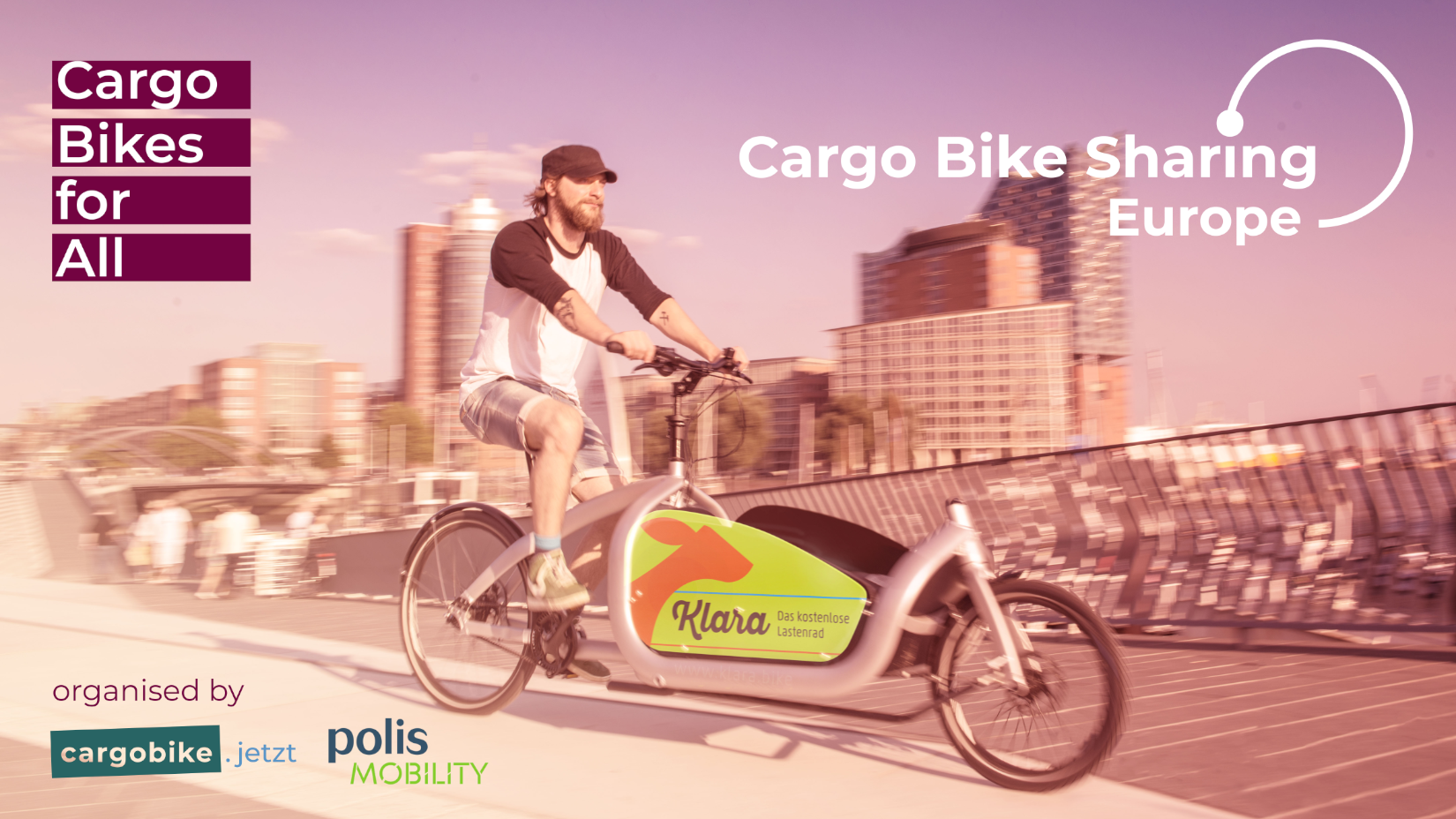 Cargo bikes for all! This is what cargo bike sharing is about. And it is growing across Europe. In Germany, in more than 120 cities cargo bike sharing is already available.
Cargo Bike Sharing Europe is the first European trade conference focussing on cargo bike sharing. It brings together operators, hard- & software providers, cities, urban planners and others stakeholders.
The conference is organized by the Berlin-based agency cargobike.jetzt and hosted by polisMOBILITY, the new trade fair for forward-looking mobility, urban life and digitalisation in Cologne.
Cargo Bike Sharing Europe is supported by German and European partners:
---
Programme
Wednesday, 18. May 2020:
early afternoon: Cologne cargo bike sharing field trip
16.00 – 18.00: opening panel on polisMOBILITY stage
From 18:00: networking dinner and cities forum
Thursday, 19. May 2020:
09.00 – 16:00: lectures, presentations, panels in polisMOBILITY conference center
If you want to offer a conference contribution, please contact the conference team.
---
Sponsors
For sponsoring opportunities, please contact the conference team.
---
Media
For press inquires on the conference, please contact the conference team. Press information on polisMOBILITY is available here.
Presse releases:
---
Tickets
Conference tickets include access to the whole polisMOBILITY programme from 18 – 21 May. Prices will be available from early 2022 in the polisMOBILITY ticket shop.
---
Contact
---
Partners